Fun in the Sun presented by Houston Region SCCA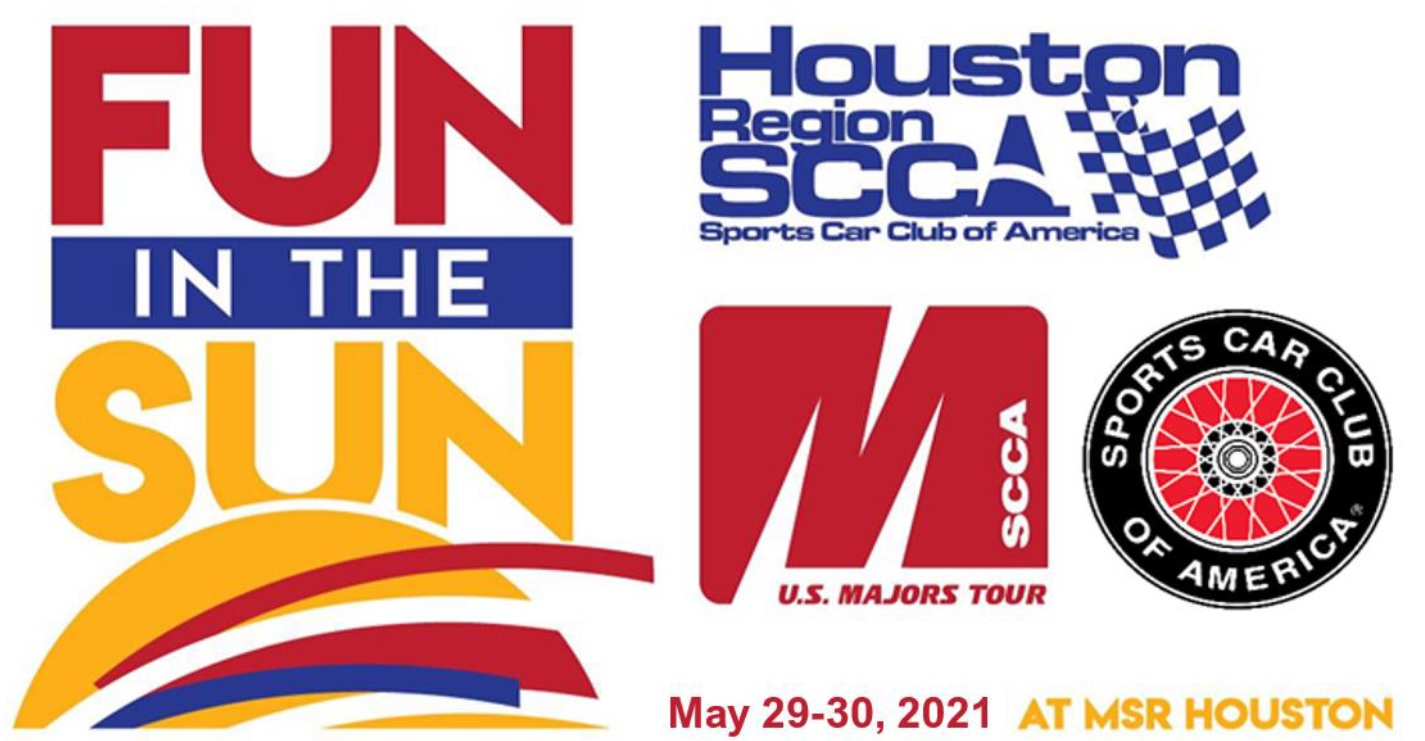 SCCA – Houston Region
Saturday, May 29 — Sunday, May 30, 2021
MSR Houston, Angleton, TX
Registration ends at May 26, 2021 11:59 PM CDT
Join the Houston Region SCCA for some Fun in the Sun at MSR Houston. MSR Houston will be hosting a Test & Tune on Friday.  Then on to Saturday we will be starting with a practice,  then qualifying, then a 20 minute race on Saturday.   On Sunday we will start with a 20 minute race in the morning, and a 30 minute race on Sunday afternoon. This event will be run in the clockwise direction.
The Club Races will count toward the 2021 SWRRC Points Championship and will count toward participation for the 2021 Divisional Runoffs Qualification path, plus Southern Conference Majors points.  Only 2 races are Majors races, the third (Sunday afternoon) is a regional race that counts towards SWRRC points.
If you have questions regarding the Road Races, please contact Bryan Gregory, Race Chair,  at 713-899-7811
Registration: https://www.motorsportreg.com/events/fun-in-sun-presented-by-houston-scca-msr-795205
Entry & Supps: 21-05-29 Supps Final-3.pdf & 21-05-30 Enduro_Supps Final.pdf
Sanctions: TBA at a later date
Test and Tune Registration: msrhouston.com
Reserved Paddock Spaces: msrhouston.com
Event Costs:
Saturday Only – $255 or Sunday Only – $305
Saturday & Sunday- $500
Second Entry per race day- $280 (A second entry is defined as another entry on the same day for the same driver, but different class. For example, HP & FF)
Enduro – $100 for drivers of our Fun in the Sun races or $200 for all others
Race Groups
SM, SM5, B-Spec
FA, FC, FE2, FM, FS, FX, P1, P2
SRF, SRF3
AS, T1, T2, GT-X, GT1, GT2, GT3, GTA, ITE, ITR, ITS, SP, PX
EP, FP, HP, T3, T4, GTL, STL, ITA, ITB, ITC, SRX7, SPB, STU
FF, FV, F5, FST
NOTE ON ELIGIBLE CLASSES: The SOWDIV now recognizes all regional classes from every division. If your class is not listed above, or if you have any question to where your car fits, please register in the "Other" class online. You will be contacted and placed in the proper race group at a later date.